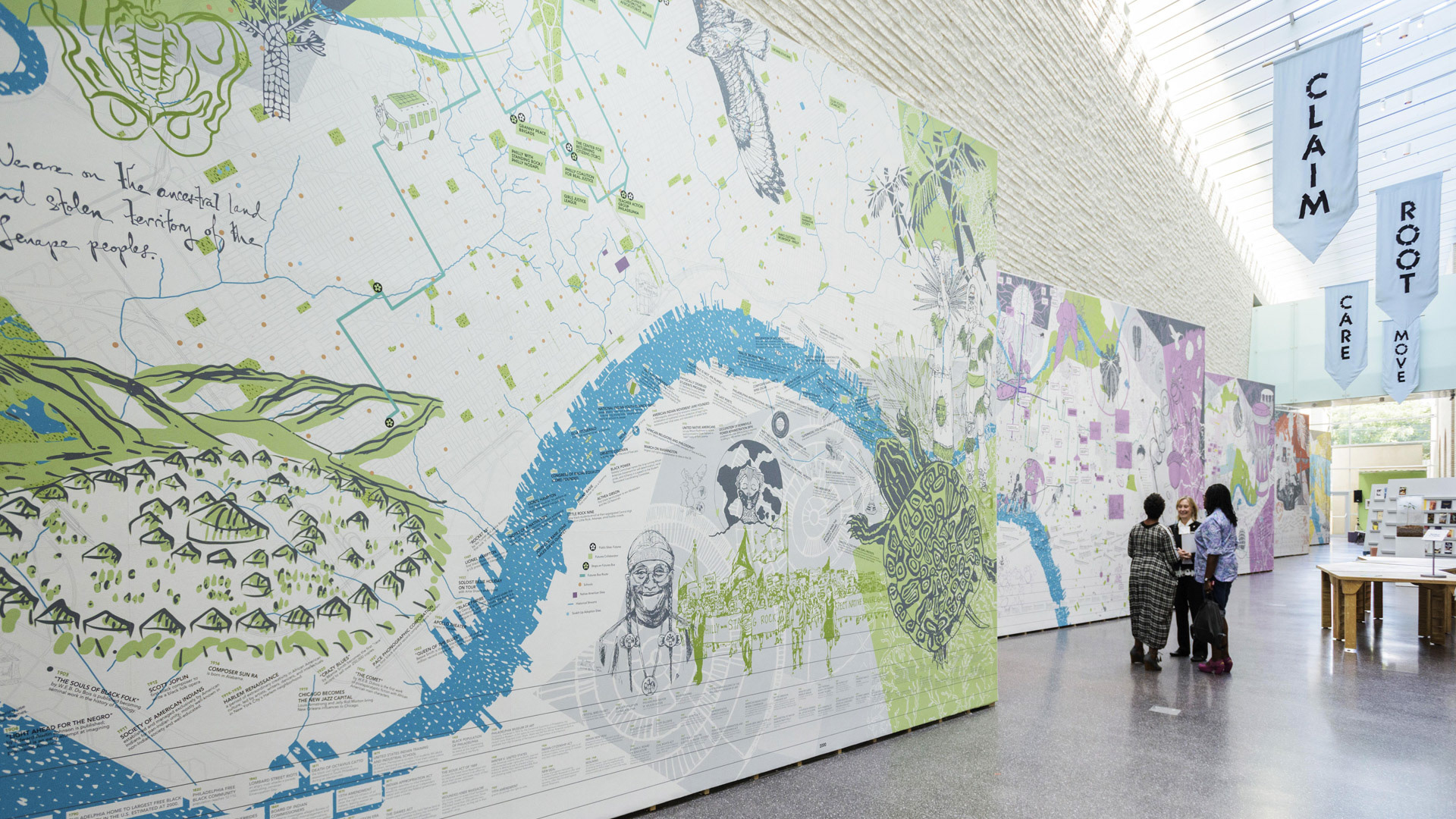 In 2015, Dutch artist Jeanne van Heeswijk asked me to be the lead designer for Philadelphia Assembled, a major exhibition that would take place around the city and eventually at the Philadelphia Museum of Art.
The project was like nothing the city had ever seen before. Jeanne gathered hundreds of activists, artists and thought leaders to form 5 different working groups which convened regularly to ask: how can we collectively shape our futures?
It was a huge collaborative undertaking that resulted in life-changing events and dialogues. To document the process and the incredible intellectual output from the project, we created the Philadelphia Panorama Mural in the atrium space outside the Perelman galleries. The Philadelphia Museum of Art installation team built custom walls which measured 13 feet high and 131 feet long. 
With the help of dutch designer Janneke Absil, I designed 5 panels that represented the working groups: Futures, Economic Sovereignty, Land Sovereignty, Reconstructions, and Sanctuary. Each panel features multi-scalar timelines, data mapping, collaborator and partner mapping, and illustrations from Philadelphia artists Charlyn Griffith and Bri Barton. Conceptual design framework, research, and mapping was provided by in•site collaborative.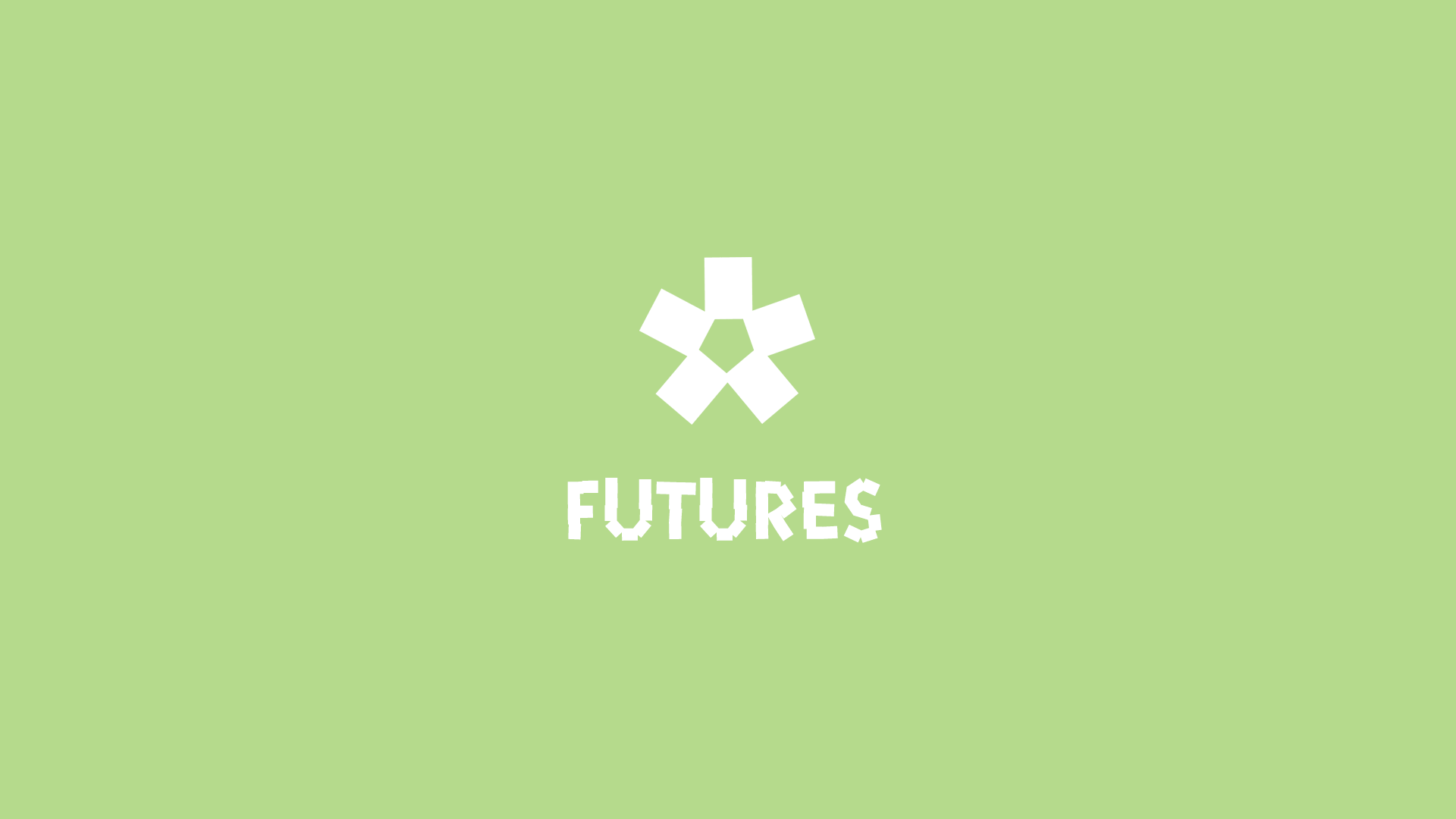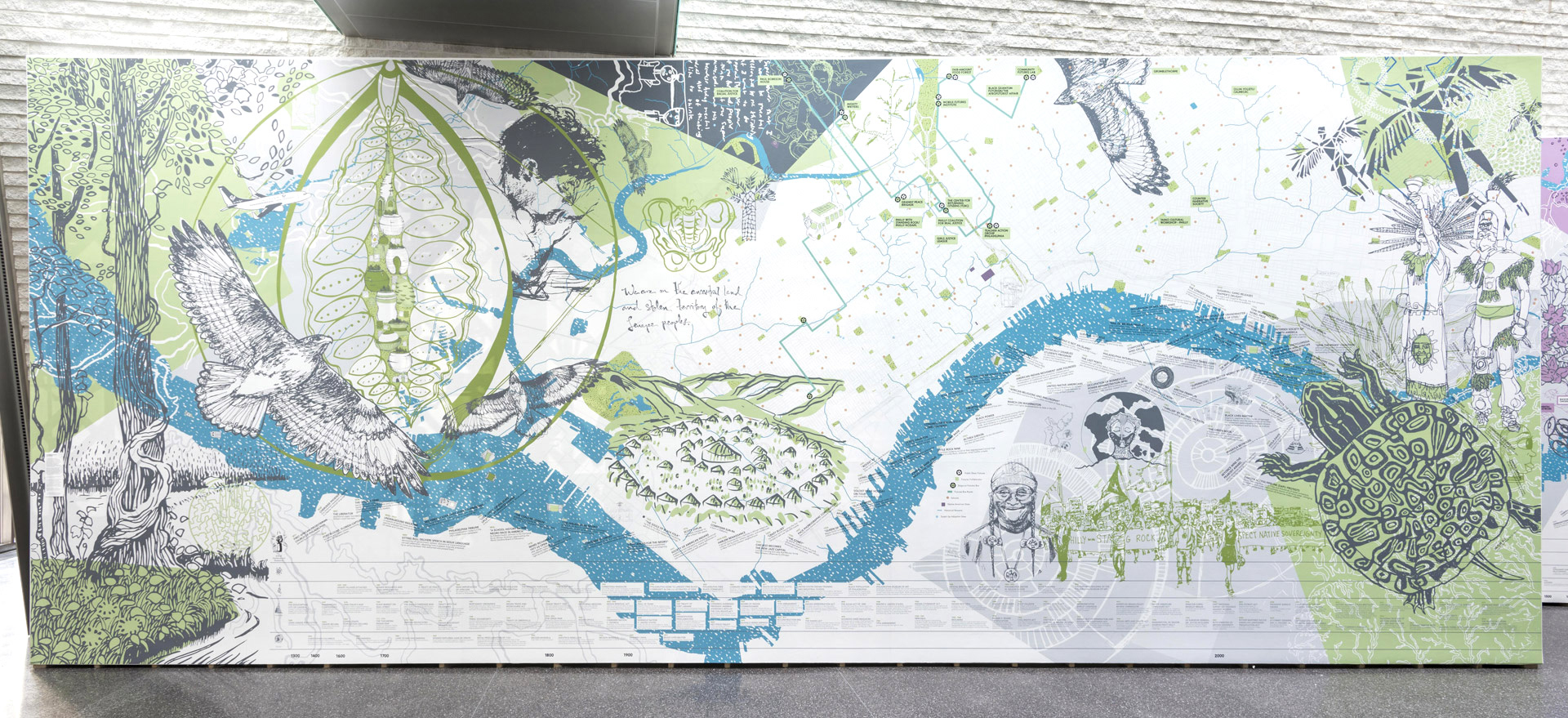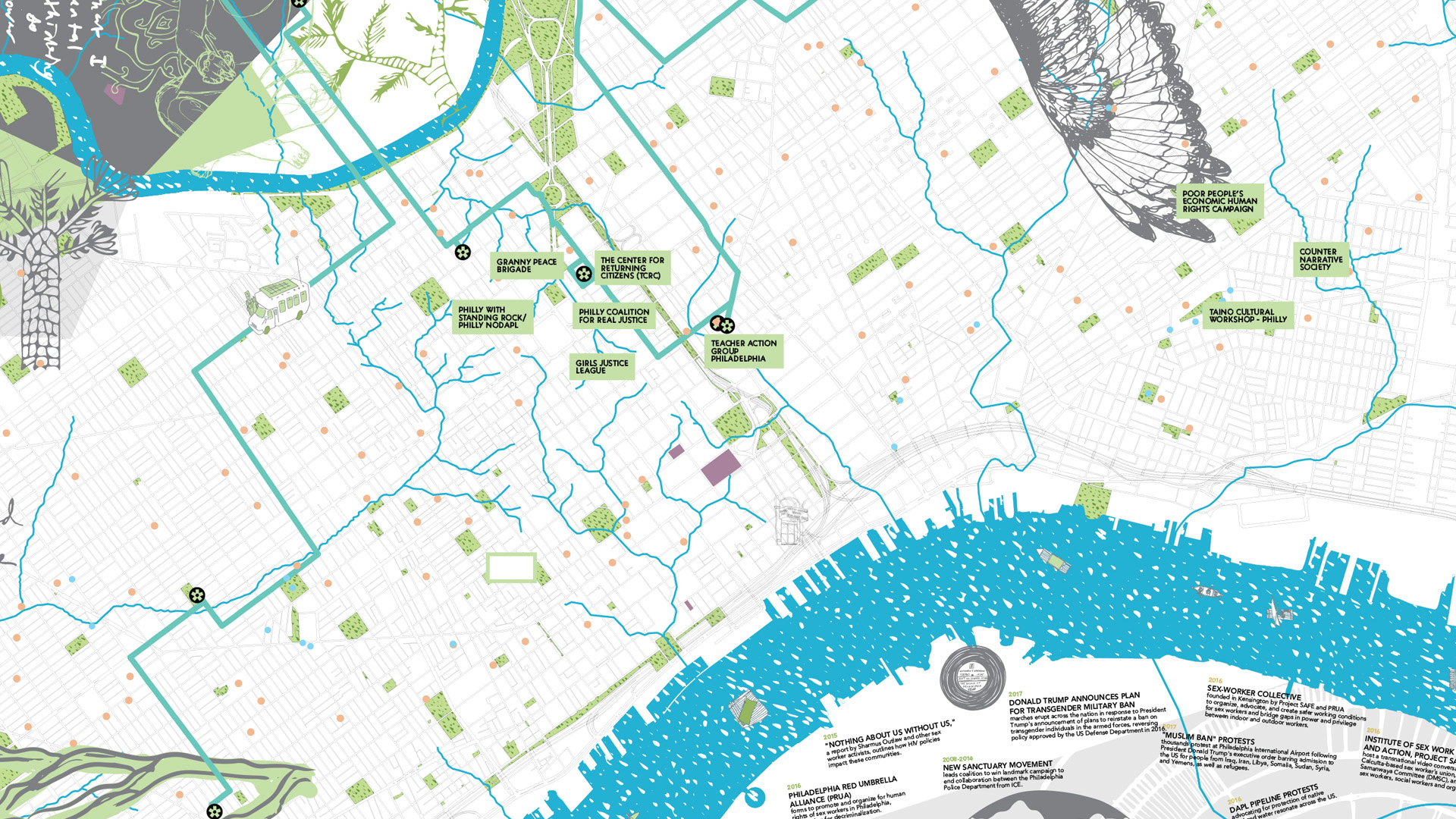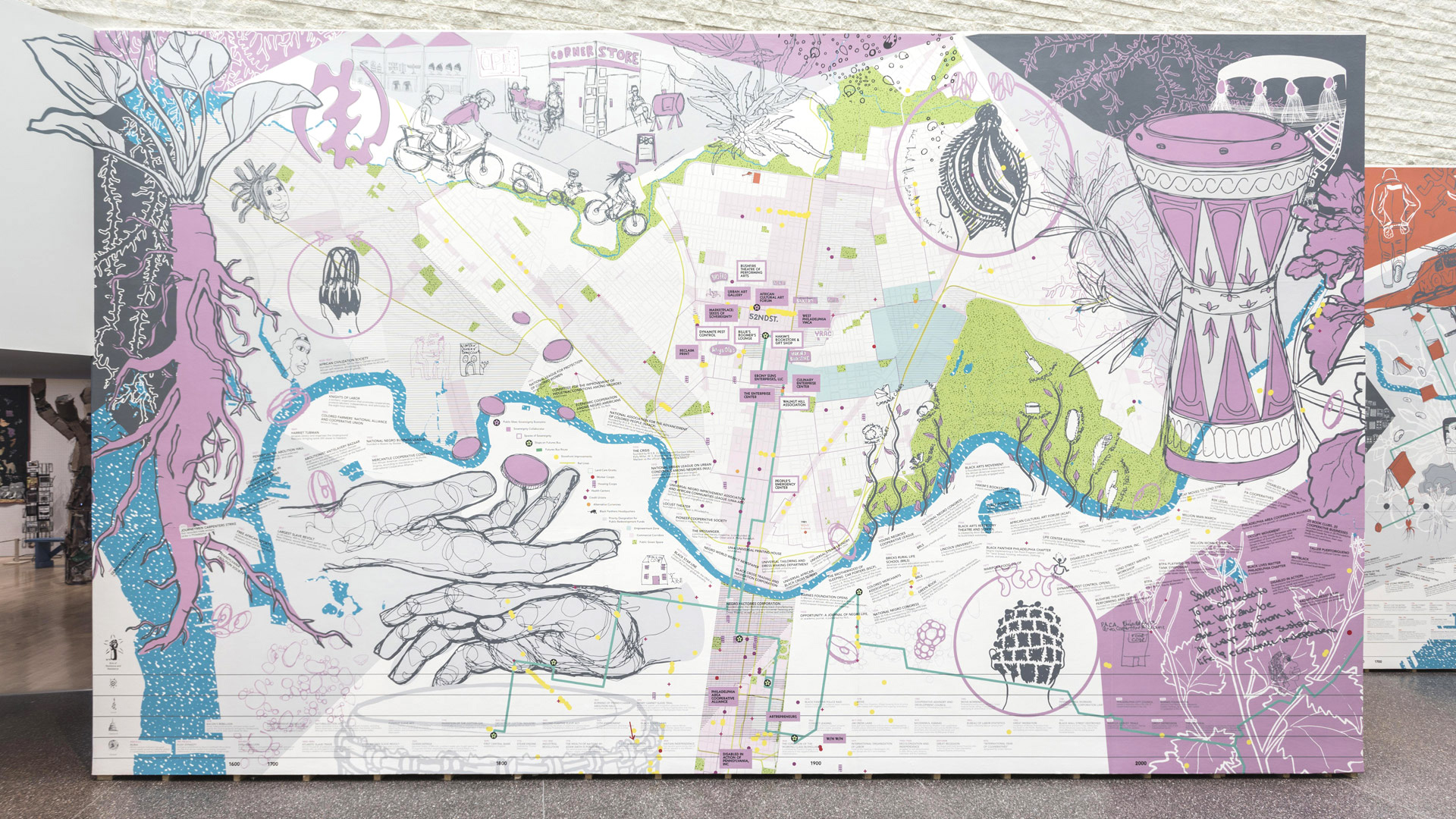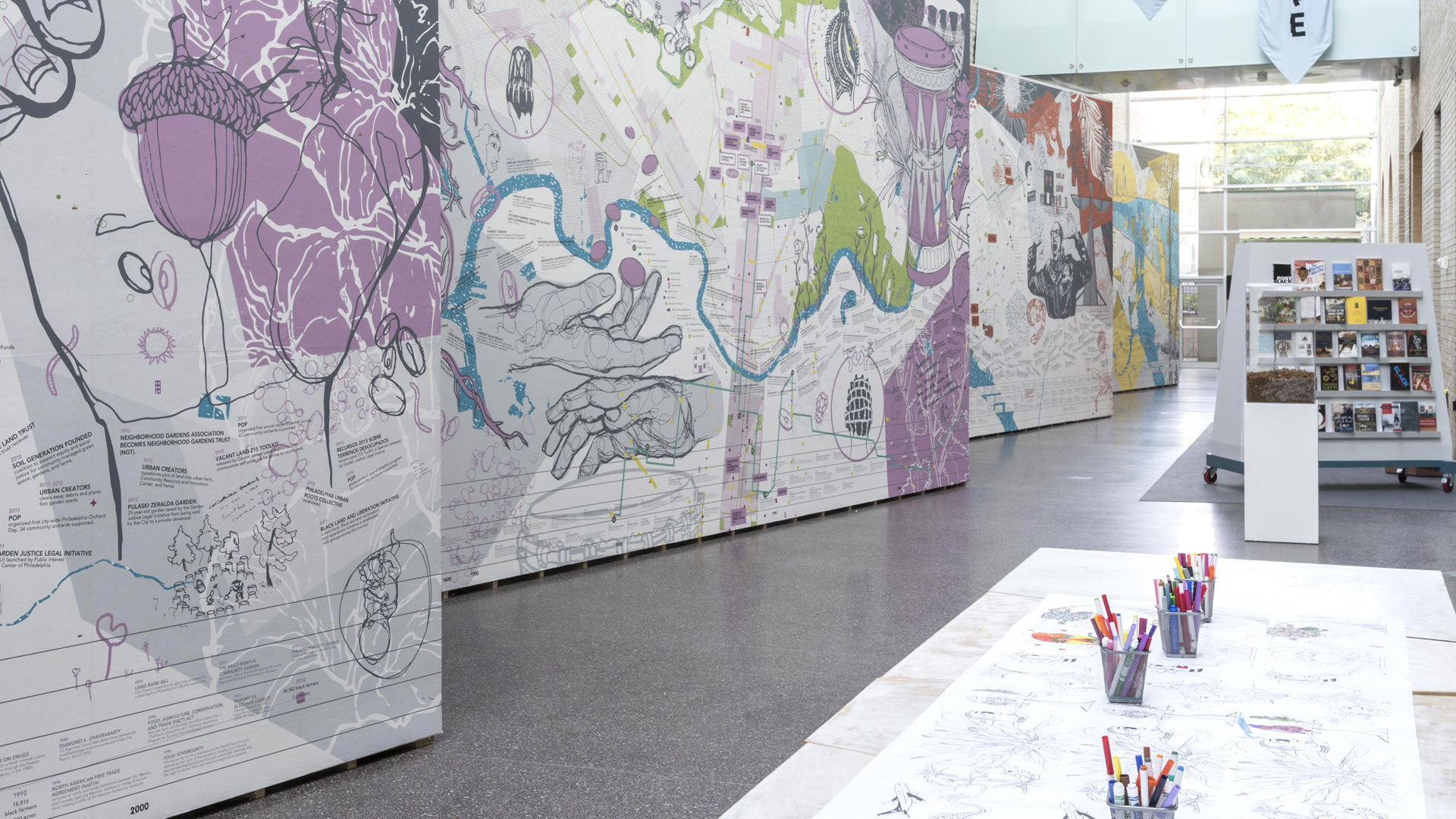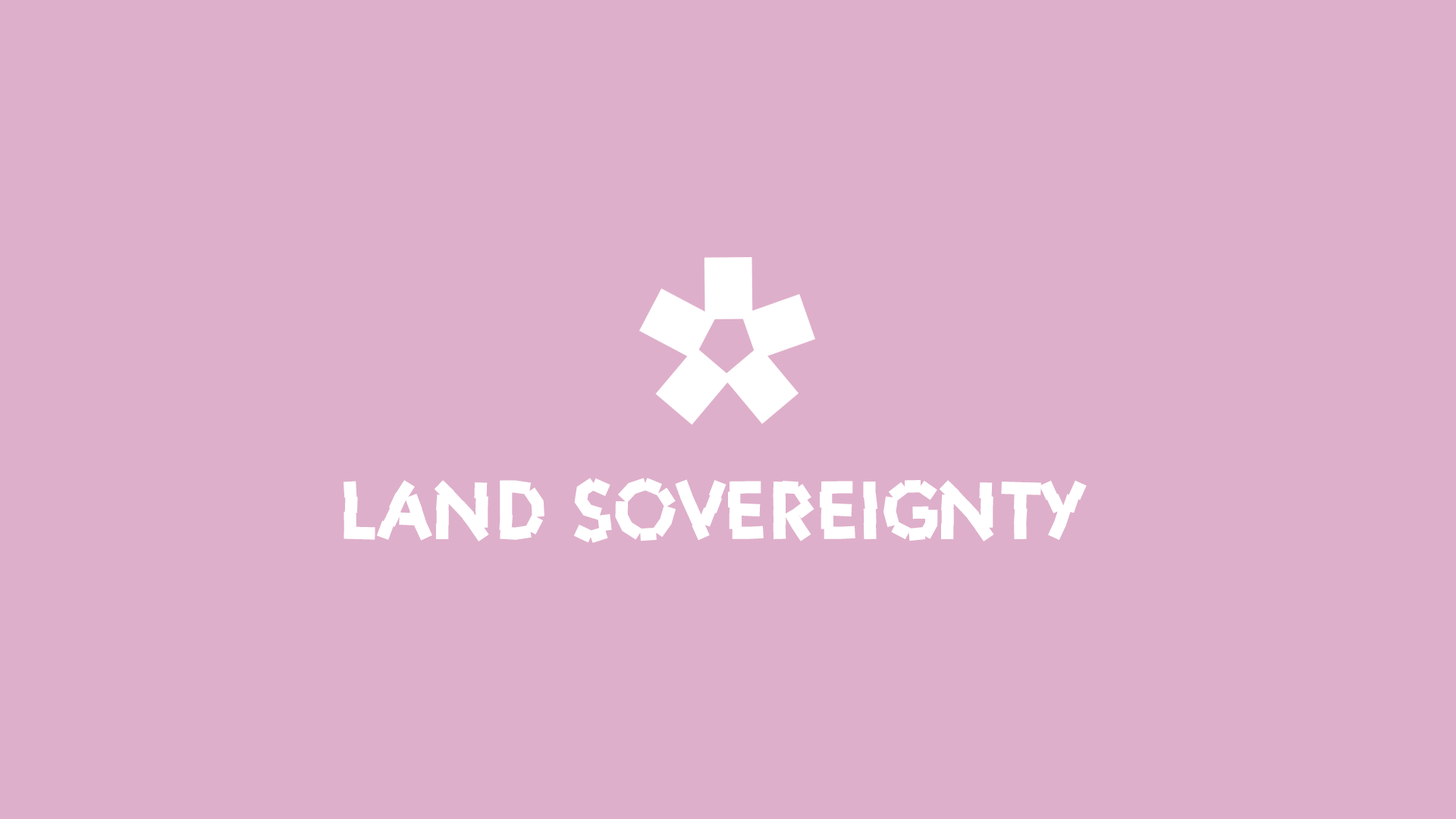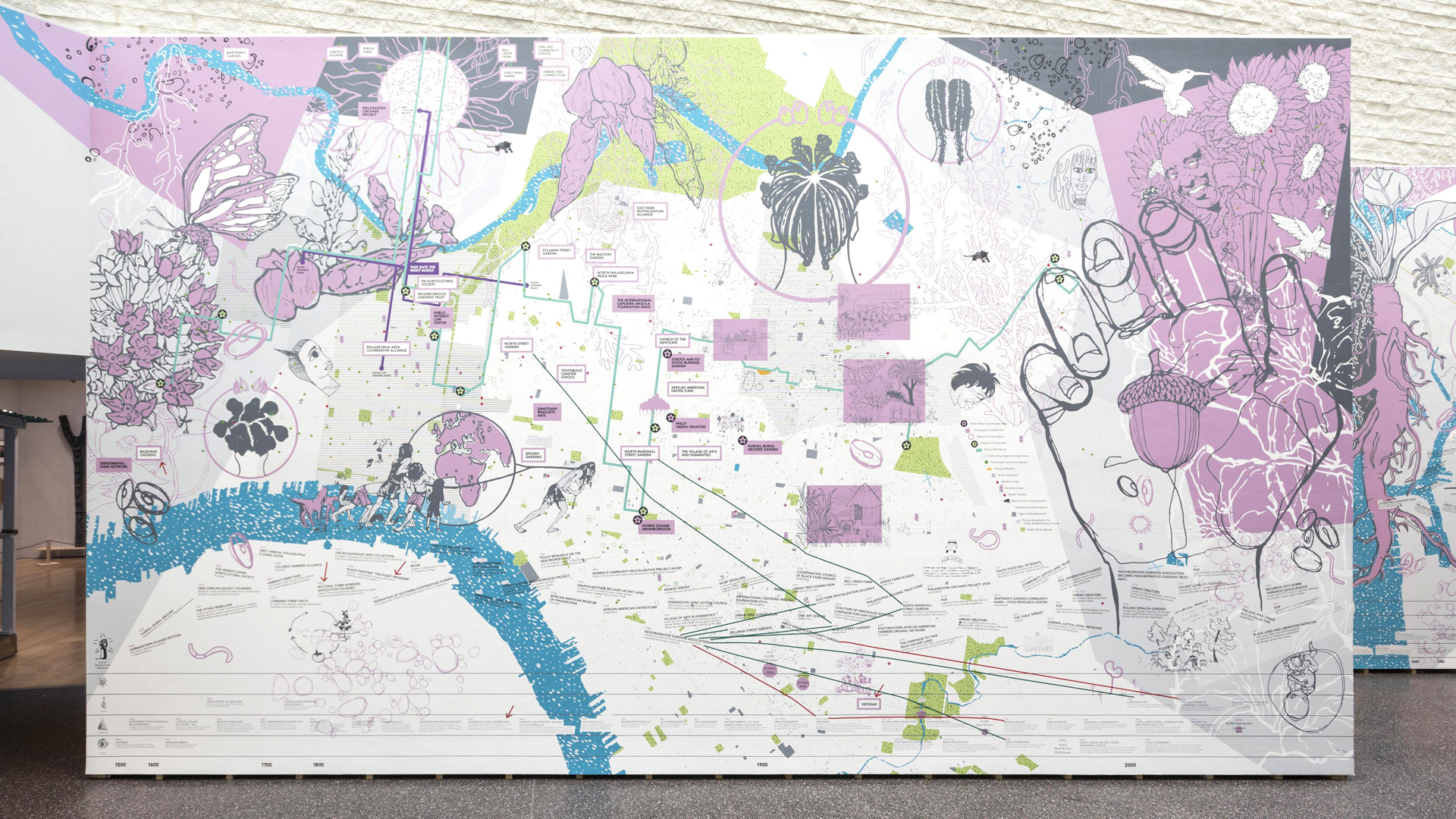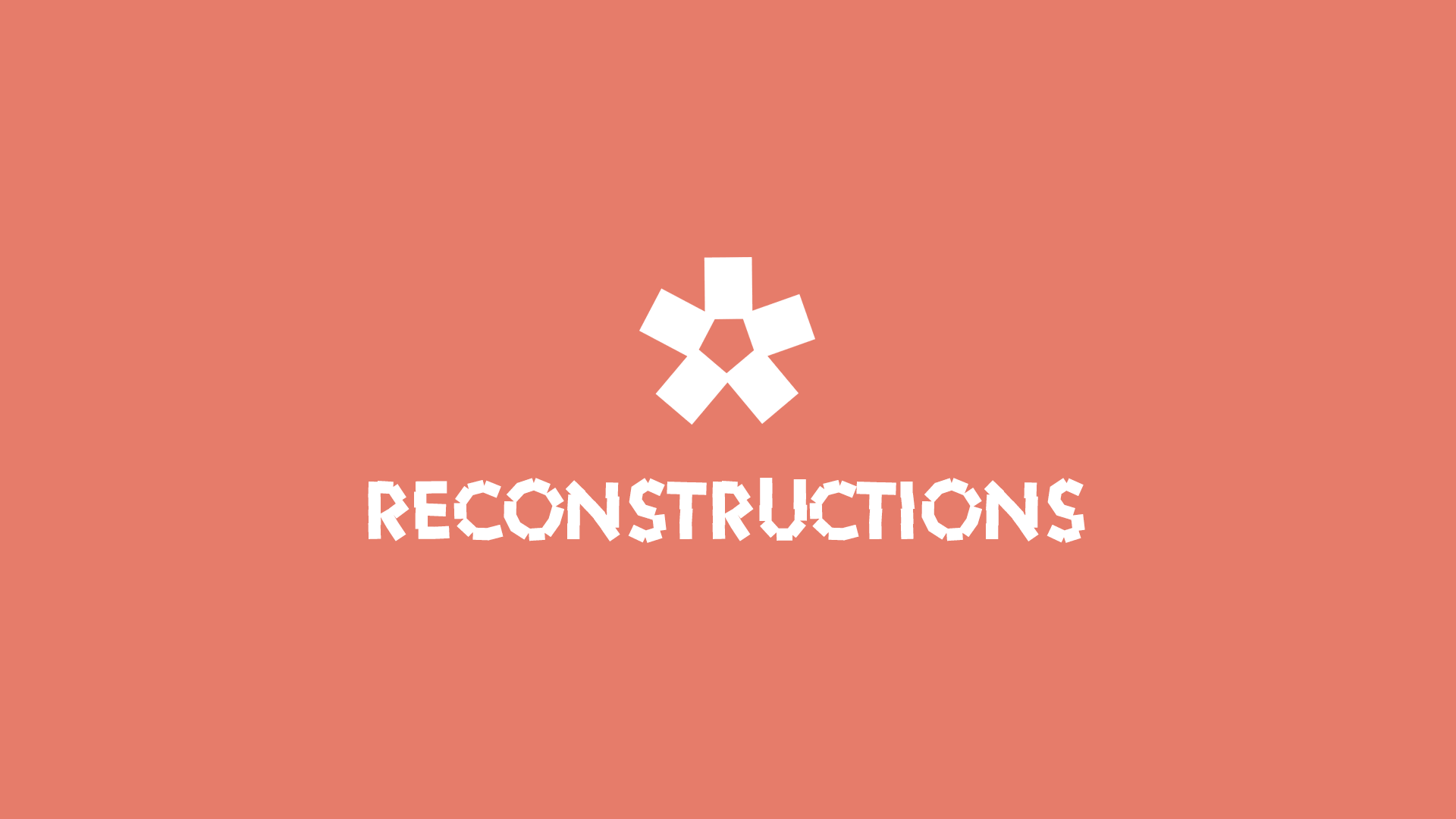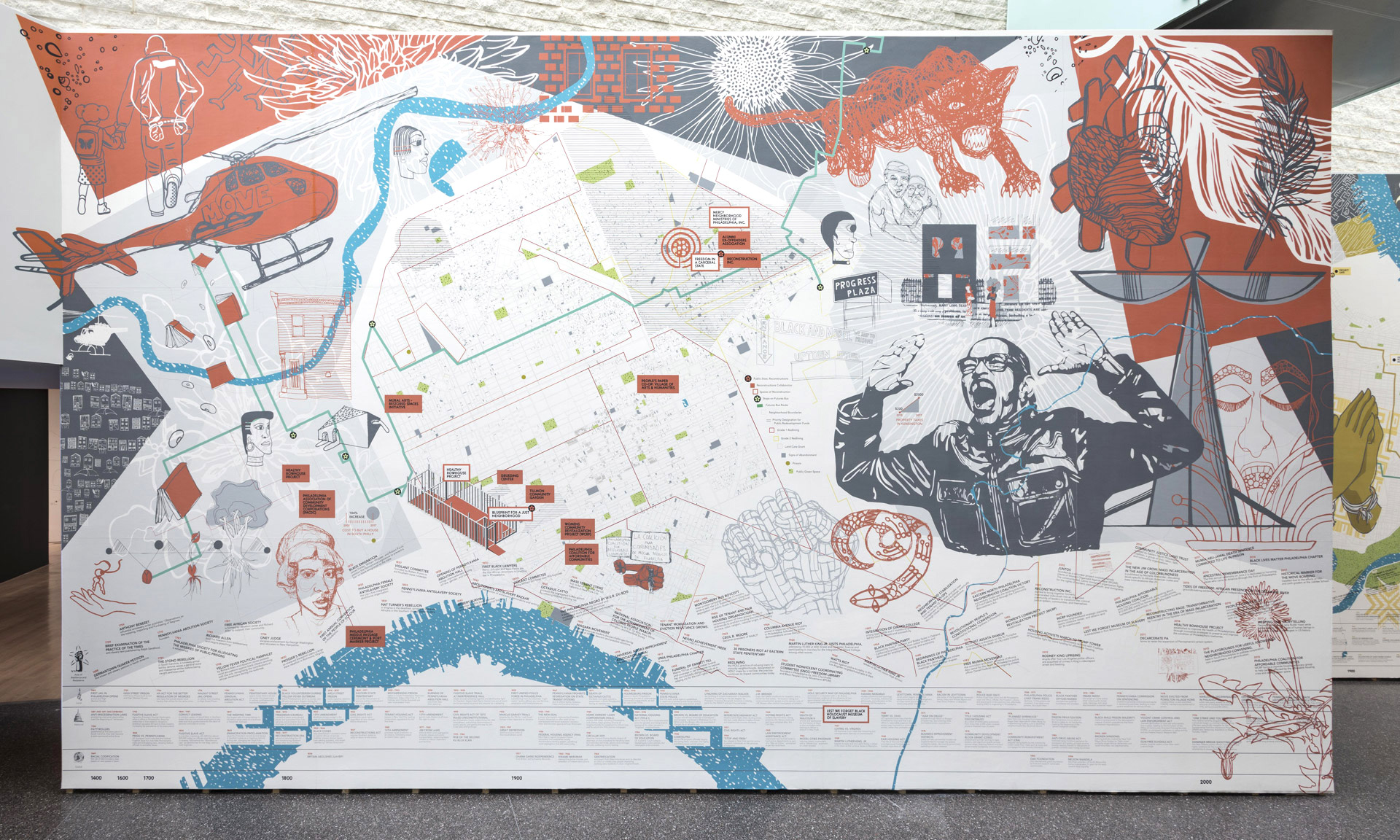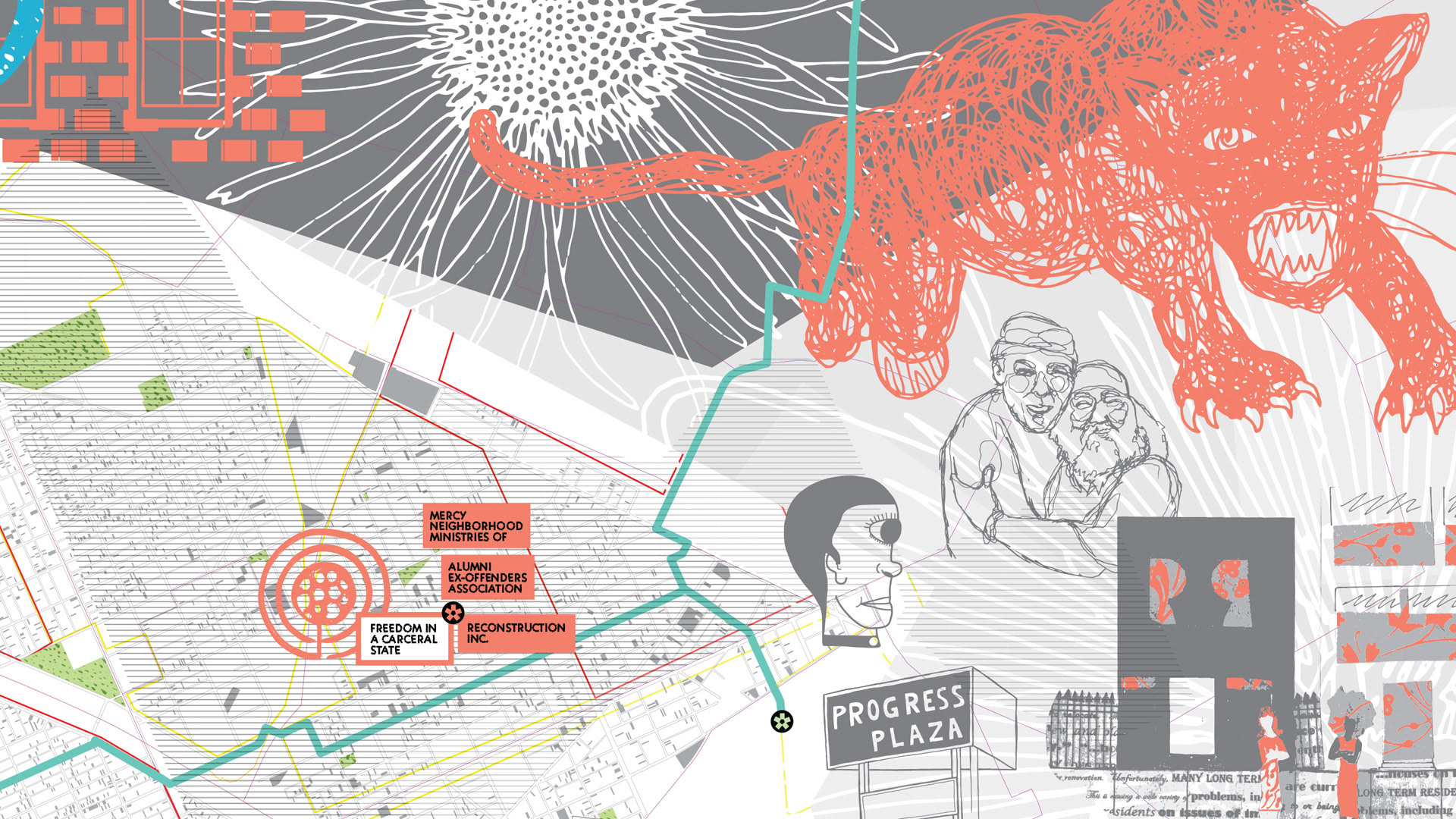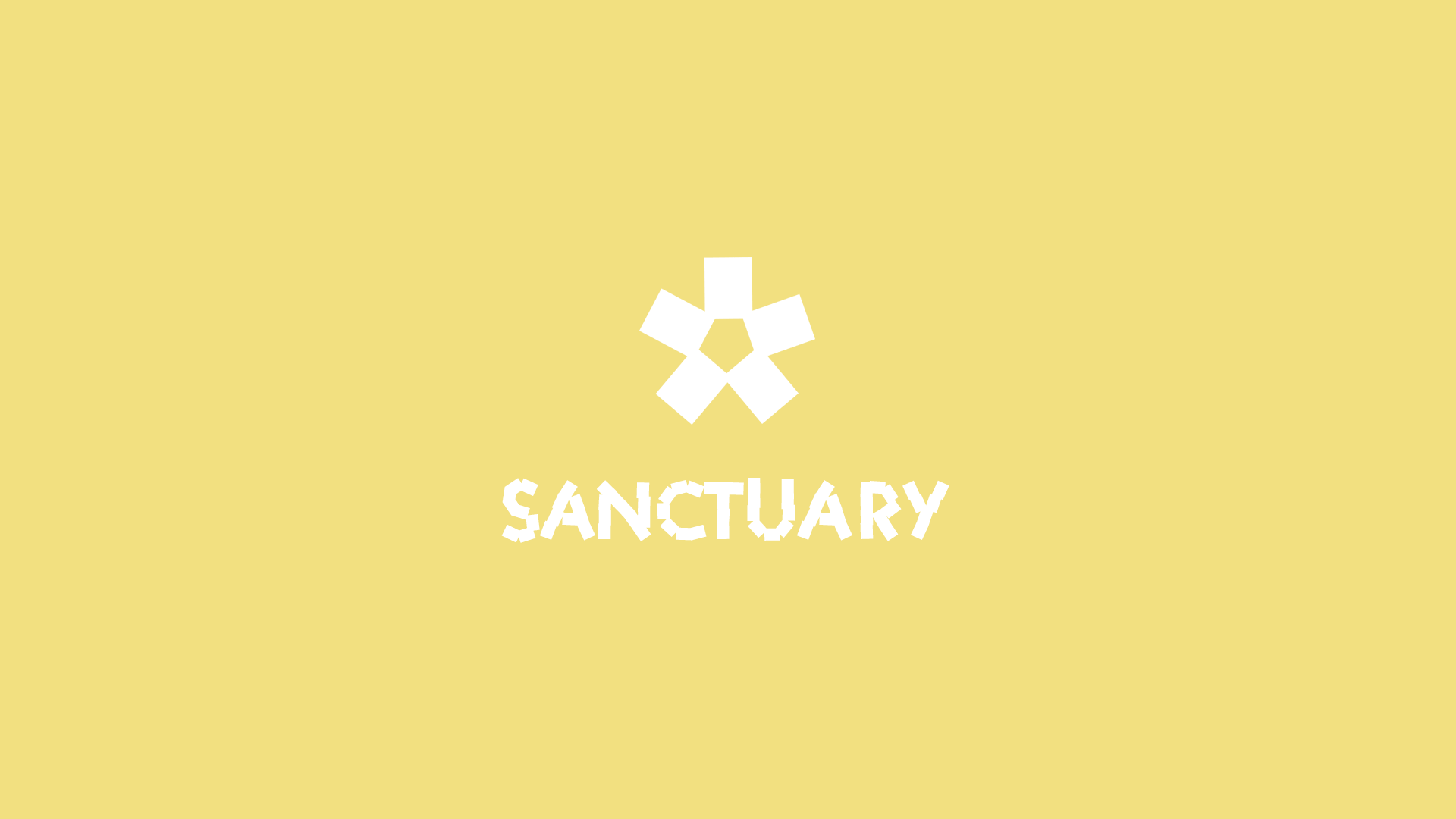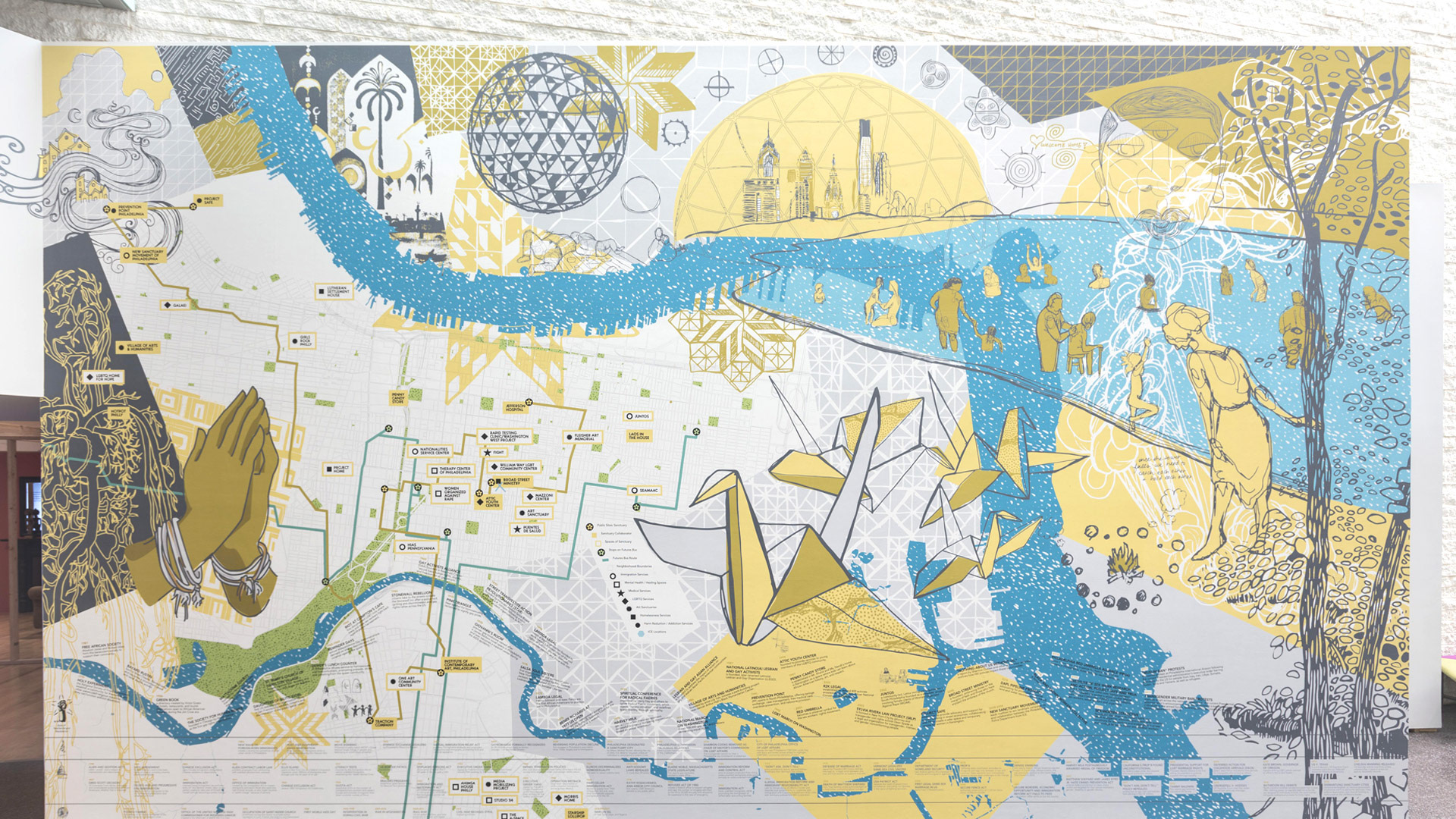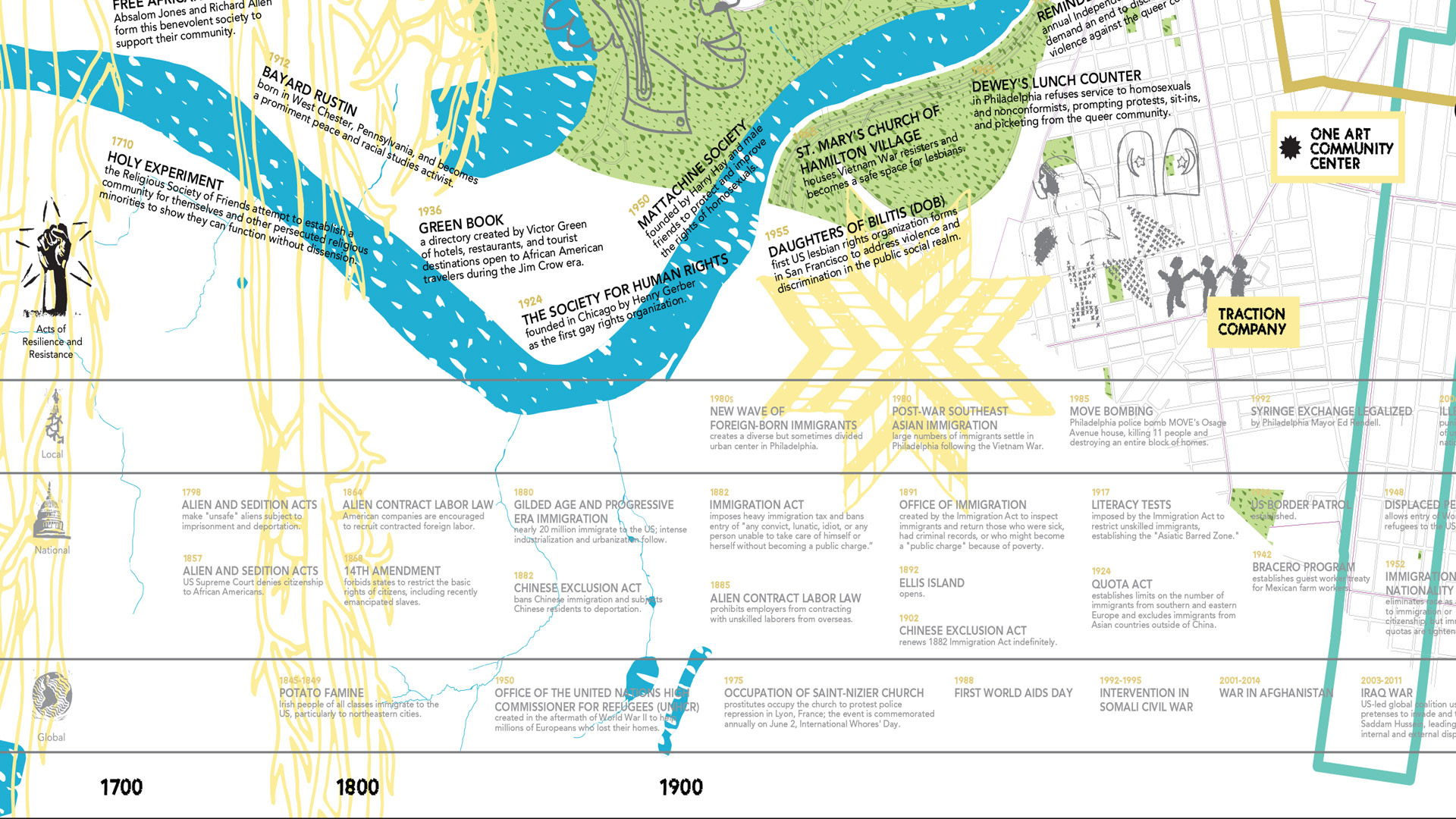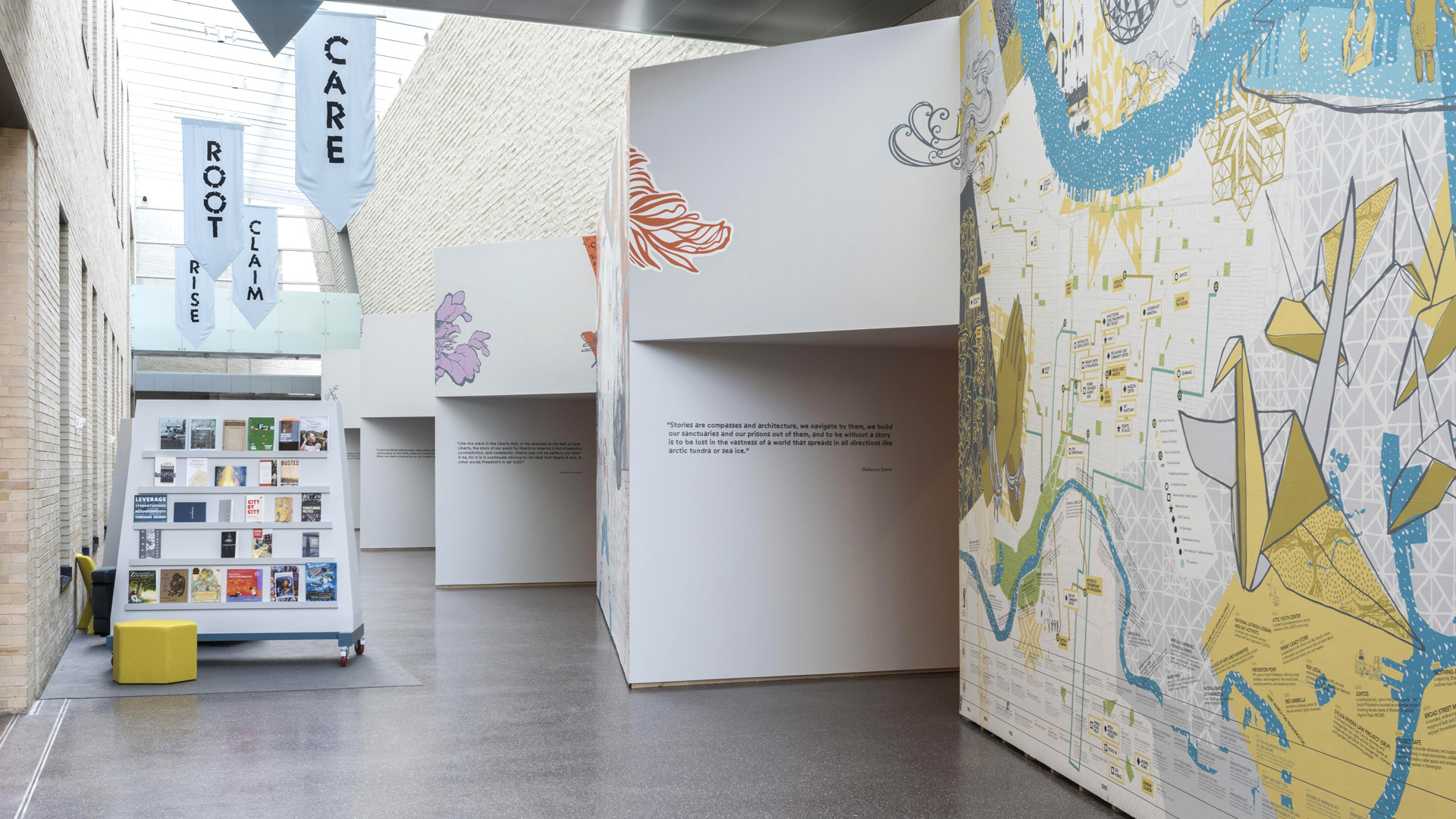 Photographs Courtesy Philadelphia Museum of Art, Joseph Hu.